Airbnb is the reason why I can be on a rooftop cafe in Bangkok and write this article, while I still generate income in another country. I was able to go from nothing to ¥560,000/month ($4635) in recurring revenue in 6 months. The picture above is what my booking schedule looked like in January.
How to start/improve an Airbnb listing is what I get asked about the most, by friends and strangers, alike. It was getting ridiculous, and there was way too much advice to cover. For posterity's sake, I thought I'd write some of the things I learned along the way.
Background
Airbnb hosting is one of my favorite jobs. Not only is it highly profitable and flexible, the whole operation can be run on a smartphone app. You also get to chat with fascinating wanderlusters from all around the world! I've spent entire days with some of them, exchanging crazy cultural stories and enjoying each other's perspectives on life. The benefits of hosting can change your life.
Above are my two places I rent out in Tokyo. One is a designer house in the west suburbs, and the other is a single room apartment near the downtown area.
The apartment I rent out entirely. The house, I live in along with two housemates, and we rent private bedrooms on the 2nd and 3rd floor. Together, they produce a total of ¥560,000 in recurring monthly revenue. It takes around 2 hours a week to run; 7 hours if I do all of the cleaning myself.
The biggest costs are, in order: rent, utilities, cleaning, wifi, household supplies.That leaves me with roughly 46% of the revenue (¥257,600) as gross profit, which puts the income generated per work hour at ¥9,200. Not bad for something you're running from home.
Enough about my place. Let's talk turkey.
The Unfair Advantage
What makes your place THE place to stay?
One of my listings is a house. It's farther out than most of the listings in Tokyo. It's not shown in that general area range shown when you type "Tokyo" in the Airbnb search bar. It's not an 'entire place' listing, we only offer private rooms, since I live on the first floor. It's not even cheap. Despite this, my house gets 24~28 days booked on all months for ¥12000~¥22000. Why?
That would be thanks to my unfair advantages. The unfair advantage is the special value of your product/business that can not easily be copied. My listing is a spacious designer house that can host 7 people at once, in a city where the competitors' listings are mostly small apartments that can only host 2 people. Therefore, the unfair advantages are "spacious," "designer," "house," and "rentable to groups of 2-7."
Unfair advantages can make Airbnb users go out of their way in their vacation just to stay at your listing. Some examples would be supreme location, short distance to a train station, space to host over 3 guests in a crowded city, massive amounts of reviews, or having unique architecture like a castle,  ethnic home, bus, or even a treehouse.
Before I came to Bangkok, I looked at Airbnb to see what great offers there were in Thailand. I zoomed out of the map a bit, only to have that treehouse pop up.
That place isn't even in Thailand. It stands on the sands of Taal Lake, a volcanic caldera on the island of Luzon, Philippines. I immediately reserved it on impulse. There's a million apartments on Airbnb but only one volcano lake tree house. The unfair advantage of this tree house was so powerful, it made me book a flight to a country that I wasn't even planning on going to.
What can you offer that will become your unfair advantage? If a bus, treehouse, and castle fit in the same 'advantage' category, it's obvious that you don't have to be rich. Just creative. 
The Competitive Advantage
You also need to simply offer things that are comparatively better than your surrounding competitors, even if they are copiable. That's your competitive advantage. Things like, making your place look clean and beautiful, wifi (especially pocket wifi), or even bicycles. It's the combination of unfair and competitive advantages that make an excellent Airbnb listing.
"Why bother with offering something that others can copy?" Because most hosts are lazy. With effort on your part, you can beat out most of your competition, even without a strong unfair advantage.
The most frequently used competitive advantage is the interior design. The most successful listings are always beautiful, proving that most people go to Airbnb to find lovely homes, not simply houses. I'm not going to get into interior design principles here. I will suggest, however, that you can use interior design to create a semi-unfair advantage. Good examples are adding a hammock
or even making the entire place Hello Kitty themed. Not kidding.
The Photos
Photography is the reason Airbnb went from a failing startup to a successful one. It is the key medium used to convey your unfair and competitive advantages. I mean, just look at the Airbnb user interface.
Notice that the screen space is used up by 40% map, 40% listings, and 20% every thing else?  Now look at one of those listing spaces.
Roughly 80% of the space is used to convey the photos. That's a huge monopoly of space use, considering there are 10 species of information there (image, price, title, host image, type of room, review number, location, instant booking availability, favorite status). It conveys how immensely important images are when users are choosing a listing, and Airbnb knows it.
Once you've made your place look clean and well furnished, go reserve Airbnb's free professional photography service (yes, free!). After that, take your own HD photos of the neighborhood. Find the most unique locations in the area, so you can show it off as a strong advantage.
"How do I know my location is good?"
Use AirDnA to determine if you live in the areas with a lot of listings. Those areas correlate to the areas highest in demand.

In Tokyo's case, the popular areas are Shibuya, Shinjuku, then Asakusa. As they should be, since every Tokyo travel website features these areas.
Not in a super popular area? No problem. You can still test how much money you can make by going to similar listings in your area and checking their calendar. Click the "Check In tab" to make the listing calendar pop up.
Let's see how this listing is doing…
These guys have 21 days booked this month. Their price is ¥13050, so that's ¥274050/month in revenue. Even over-estimating their total cost at ¥150000 a month, they are still in the green. That's at least one listing making money in your area. Keep looking at more.
(Side note: Be careful of checking demand this way. Some hosts only rent their places out on certain times, and block out rentable dates for months at a time. It's easy to mistake that on that on the calendar as fully booked months.)
"What should I set the price to?"
A $30 customer is completely different from a $90 customer.
That $30 customer will take longer to book, ask for discounts, have more requests,  and leave your room dirtier than a $90 customer. It seems counter intuitive, but it's generally true.
You want to have the customers that are less price conscious. They tend to be more mature, well-mannered, and more loyal. And best of all for you, the profit margin will be higher.
What you need to do is to search for similar listings to yours in your area like you did earlier, and look at the ones with the most review numbers. Price it around there from the start. Once you've gotten a few reviews, bump up the price more than you're comfortable with. Nope, even more.
Airbnb lets you change the price of any specific date. If there are upcoming dates in the next 0~15 days that aren't booked, reduce the price back to the area average just for those days.
The Reviews
Reviews are genuine karma points.
Lots of 5 five stars will gain you trust and you'll be prioritized by the Airbnb search engine. Anything below a 4 will wreck you.
Its nothing hard: just genuinely be a good host, clean well, respond to any of their questions kindly, and don't lie to them about what your place is like. If you're lazy or fake anything, you'll get bad reviews.
And seriously, don't do that to the guests.
In my experience, most of these people that use Airbnb are really nice folks. They're on this site because they want to experience foreign cultures in a new way. They know using Airbnb is infinitely more risky than getting a hotel room. And for many, it's their first time using it. Don't make it a bad experience for them.
The Title
The best listings I see use the title as a space to convey the unfair and competitive advantages you couldn't in the photos.
Frequent keywords are: location, minutes from the train station, "free portable wi-fi", or a variety of comforting adjectives. Mine include: "near Shibuya", "12 min" "Shinjuku" "wi-fi" "designer." If you're not sure what to put, look at a few of the top-listings with the highest reviews in your area as inspiration.
The Profile Image
People will judge your listing by your looks. That's human nature; gotta deal with it.
My advice is to treat it like an online dating profile: Use a photo with friends in it or a selfie with the opposite sex. I use a picture with my girlfriend in it to convey trust and safety. Just please don't take a picture with you standing alone under the fluorescent light in the VERY ROOM YOU'RE RENTING.
Don't skimp out on the profile description, either. Make yourself approachable to guests. It's not going to make or break your listing, but it definitely helps.
The Conclusion
Airbnb is just like starting any other business. Do your market research, consider what's unique about your place and push it, offer more perks than competitors, give guests an excellent experience, present your place and yourself well, and be confident about your high prices.
I know it's a handful.
Remember that this article only helps to maximize profit for your listing. Understand that you'll get a fair amount of guests even if you don't have the perfect listing. My apartment listing first had amateur pictures I took myself, and I still got 5 bookings that month.
As Reid Hoffman, co-founder of LinkedIn, said,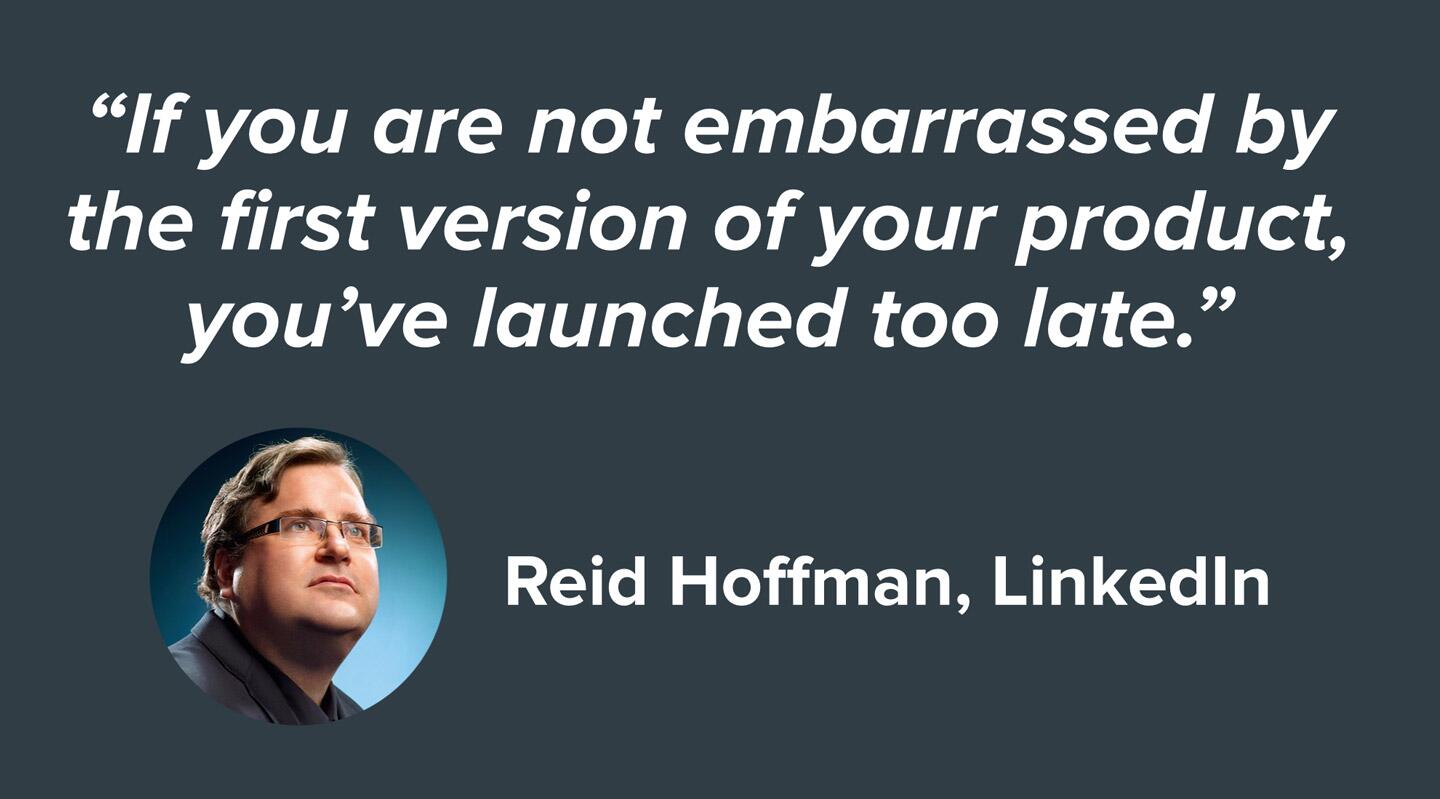 Just launch and see what happens. Then, improve it.
I'm on Twitter @shoinwolfe if you ever want to talk.